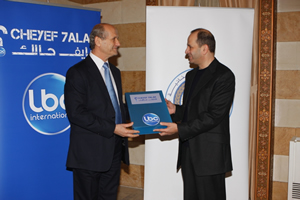 Now at the disposal of Interior Ministry
Since Cheyef 7alak campaign kicked off on LBCI, Lebanese citizens managed to monitor more than 2300 contraventions and indecent behaviors on the roads and in their entourage in a few months; in addition to 100 video footages, all published on Cheyef 7alak's website, Facebook page and Twitter account.
LBCI decided to transfer these documents to a body of reference whose task is to implement the law. Therefore, the company's Chairman & CEO Pierre El Daher submitted a copy of all of the campaign's photos and video footages to Interior Minister Marwan Charbel, to be later used for guidance and training purposes.